August 10th, 2012
I've been away from FAA blogging and working on this site. I'm back and working on getting my art in full swing again. I've done several charity pieces over the summer, and a personal commission. Mostly focusing on getting some semblance of normal back to my home and life. I say normal, but normal is a throw away word. It's a setting on the washing machine, normal is, and nothing more. I suppose what I should say, I have been working to bring order to the chaos.

For three years now mine has been a life in limbo. I lost my husband, then my father, then my grandmother, two friends, and finally my uncle killed himself last November. My mom is living with me now, she and my 89 year old Grammy is the last of my family. Bringing Mom into the house, and trying to settle her home has been an unfinished task for a long time. This summer was that moment that we could begin again in earnest. Time to focus again on my own journey. Time to get my art flowing again.

I have faith in it all.
May 14th, 2012
I am unimpressed with people who when presented with an opportunity of some kind will tell you 100 reasons why they can't do it, often times without taking a breath. I'm unimpressed with myself when I do that as well.

In my mind there are two things that hideous, lies and excuses. Perhaps I'm being a bit redundant, because excuses are sometimes just lies. They come from that committee that meets in your head that tells you that you can't, or that you are not "enough" to do or be, that you will never...you know the tape in your head that I'm talking about. That tape that keeps you down, and in your place.

Did some of you think it was other people who kept you down and in your place? No, it isn't...that is a lie we tell ourselves so we don't feel bad about not achieving what we might achieve if only we believed we could. The real 99%. Yes, the real 99% to me is the extra large group of people out there who don't believe they can be happy, that they can heal emotionally from pain, they can't change their lives from the misery they feel...BECAUSE *fill in the blank*.

I am the 1% of people who believes I can. We can. In fact, there is nothing and no one out there who can stop us if we really WANT it. It's all a matter of finding the path. I'm not going to tell you it's easy, there is a lot of work involved. I am going to tell you it's worth it, and the rewards are great.

Start small, turn off the TV or video games (there are no great life answers on Maury Povich) get out of the chair or off the couch. Write down your goal in stone, and put your plans to that goal in sand so they can more easily be changed as you learn how to achieve what it is you want.

If you want something you've never had, you have to be willing to do what you have never done. Perhaps that thing you have never done is believe, truly BELIEVE, with all your heart that it is possible.

Be the 1%


With love, Namaste, WL
May 13th, 2012
On the holidays...any holiday...I always hesitate to acknowledge them. Today is American mother's day, the day we set aside to celebrate our mums. I know some people that come here are grieving their mothers, so I hesitate. Perhaps a bit selfishly I decided to mention it, because face it folks my mom is what I have...the rest of my family left this life in the last three years, so that leaves Mom and me.

Sometimes Moms and Grandma's happen to you though. Sometimes in the journey of your life your mom is taken from you in some way, be it she has the burden of addiction or she is take from this life. The funny thing is our definition of what a mother is is hideously limiting. Through my life I've had many women become Grammy to me, and in fact the assisted living place where my blood grandma is the whole place is fill with mom's, Grandma's, and aunts. My Mom taught me that...

Through out my life, my mother adopted many of my friends as her own. She couldn't have the soccer team worth of natural children she wanted, but through my friendships she gained an army of girls and boys that she loves just like her own. I saw that in her, and in turn, have adopted an army of moms, grammy's, and aunts. (Not to mention the brother's and sisters I have.)

Myself, I was not blessed with human children and never will be, but love my four fur babies as my own children. Some people think that makes me mentally ill, and to them I feel pity that their definition of love is so limited that they can't fathom loving little animals, who will always need you, with such care.

Like the quote says, if today someone hasn't told you loved them, you are hanging with the wrong people. Perhaps, if you haven't taken time to tell someone you love them today, maybe you are the wrong people too. And if you feel like you have no one to love, no adopted mom, no adopted friends who are more like family...perhaps it's time to go volunteer at an old folks home, or other place, because it's time to expand your idea of what a mom could be.

You never know, you may end up with people in your life that not only needed you, but you needed as well.

My mom taught me that...


With love, Namaste, WL
May 6th, 2012
I think this is day 4, is it 5? I don't know, and I don't know that it matters really. I'm still trudging along uploading my files. I think I am near the end of what I am going to upload, and from here out it will be my newer work. I have a lot of work coming down the pipe right now, and as I look back on some of my older things I realize how far I've come as an artist. If nothing ever sells here at least it is like a time capsule of development, which is probably more priceless than a sale...but who would turn down a sale?

How long did it take you paint that someone asks....a lifetime. Everything I have done, made it possible for everything I will do. That is how long something takes you to paint. Nothing more, nothing less.
May 5th, 2012
Uploaded a few more paintings today. Finished a commission yesterday, and started a new one as well. I wonder sometimes where my art ends up in someone's home or business. Sometimes we know and sometimes we don't know, but just to think that something we made now hangs for others to look at everyday is kind of a rush. They own a part of you, or at least the shadow of you and where you were in the hours you put in making the piece. I wonder if other people think about that ever. If they don't...why not. Strange things to think about.

I like to tell stories in my art and it's odd to do coming from a writing background. When you are used to using words, making use of color and image to fill the page instead. The oddest thing in the world is for someone to look at the picture and see exactly the story you were telling. Another one of those awe inspiring moments...
May 4th, 2012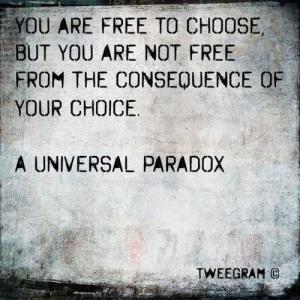 Day three and I have put up more of my art. I really need to get my pics organized better, because I am at the place now where things keep popping up in my mind that I know I am missing. Organization has never been my strongest, at least self organization...I do and did well for others, including my late husband. Gotta learn to show myself a little of that love. Received another commission yesterday, someone wants a painting based off my Sandy Beach picture....I am happy to do it, and will probably put it up for prints as well.

My art is ever expanding, worked on some pyrography techniques yesterday, think I will be trying my hand soon at a full blown piece. Meanwhile, my prints site for charities is doing well. Over 100 dollars raised so far for cancer society and childrens miracle network. Art makes a difference in the world.
May 3rd, 2012
Another couple paintings up, and all is going well. It is going to be a bit tedious I think, because I do have a lot of work yet to post. I have a few things on my list of to do as far as paintings go that I'm working on currently. I have a commission of a truck to finish, and a racing tractor to start. I am thinking of several pieces to do in between things, and may do two more phantom inspired paintings just because they will make for fun pieces in between the harder pieces I have planned. The Alzheimers pieces, addiction, and Vietnam piece I hope will be powerful, but I also know will be "hard" emotionally to face. All in a day's work I suspect.
May 2nd, 2012
Not even half of my art is up, but I feel like I made a good start today on the new print sight. I feel like I'm stretching my legs here a bit and don't want to over do all in one day. I've decided to make this little blog space an open art diary for notes to myself. So two steps.

Next weekend will be a busy one, 12th is a benefit for a local gentleman who has ALS and one of my pieces will be going to that. Then a golf outting to benefit children's miracle network, and once of my pieces will be raffled there. I'm excited about both things really, it is a wonderful feeling to think that my art will have a small part in helping others.

I have already gone down to the local police station and taken a picture of the painting on display there for memorial to the fallen. I was proud of that as well. That painting raised money for our local cancer society. I have to remember to write those down, oh wait, I did just now.

Next Friday, will be doing an art slide show at a local retirement home. :) They are as excited as I am.

Art life is becoming awesome.